NEWS AND EVENTS
APR Medtech to supply potentially life-saving Haemorrhage Occluder Pin™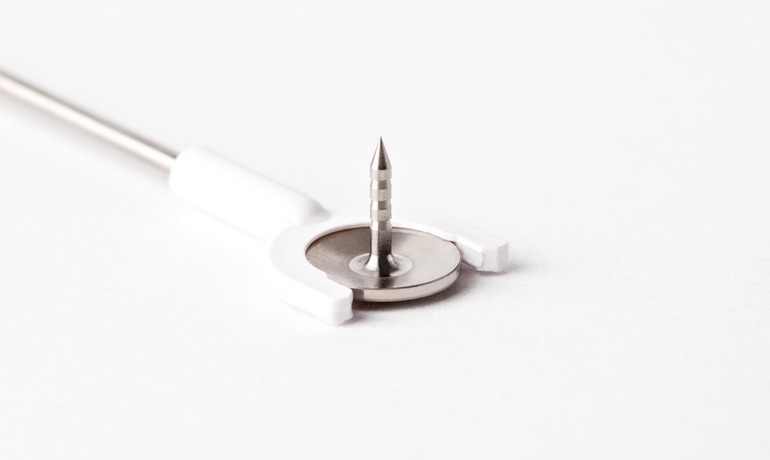 APR Medtech Ltd has formed an exclusive agreement with US manufacturer Surgin Inc. to supply their proprietary Haemorrhage Occluder Pin (HOP) device into the NHS and UK private health sector.
The HOP is designed to control localised severe haemorrhage of the presacral area, a complication associated with colorectal, gynaecological and spinal ALIF surgery. When conventional methods to control presacral bleeding are not possible, the result can be massive haemorrhage and potentially patient death.  The HOP provides a well-documented simple and effective solution.
The HOP is made of titanium, a biocompatible metal commonly used for internal implants. The shaft of the pin is serrated for secure placement in the sacrum.  It comes preloaded in an easy-to-use malleable applicator, providing the surgeon with optimum visibility for precise pin placement at the bleeding site.
The partnership between Surgin and APR Medtech is very well suited.  Surgin has a strong track record of developing ground-breaking medical products, whilst APR Medtech is building a reputation for providing intelligent clinical solutions, with products designed to help advance healthcare delivery and improve patient outcomes.
Michael Pichel, Technical Director at APR Medtech commented: "We are delighted to have the opportunity to work with Surgin and develop further awareness of the HOP.  It is an effective method for controlling presacral bleeding and we want it to be available in every UK hospital performing pelvic surgery."
Additional product information is available here.
BACK TO NEWS
Other news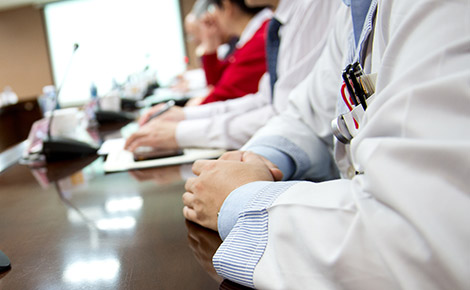 APR Medtech attends Guy's Cadaveric Robotic Training Course
Read more