Products
Xposition S Sirolimus-eluting Self-Apposing® Coronary Stent System
The Self-Apposing® Xposition S is dedicated to the treatment of challenging lesions. When faced with a situation where choosing the appropriate stent size is not easy, due to variance in vessel calibre, the presence of a heavy thrombus load or a large vessel, the Self-Apposing platform provides an efficient and elegant new treatment approach. STENTYS Self-Apposing stents can cater for a range of vessel diameters and is able to adapt itself acutely to different diameters along the vessel. It can also continue to expand over time to remain apposed to the vessel, even when there is positive remodelling. All without the need for additional stent optimisation techniques.
media
1
1
DEDICATED TO CHALLENGING LESIONS
The only stent designed to respect the natural calibre differences and adapt to the changes in vessel diameter caused by thrombus absorption that are often seen in challenging lesions.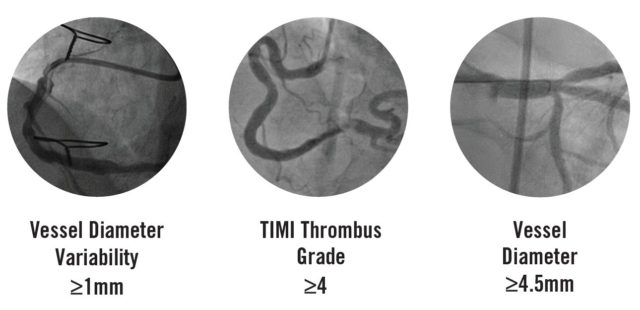 1
ACTIVELY ADAPTING AND SELF-APPOSING TO VARIANCES IN VESSEL DIAMETER
Unlike conventional balloon expandable stents, the self-apposing nature of Xposition S allows the stent to adapt to variances in vessel diameter.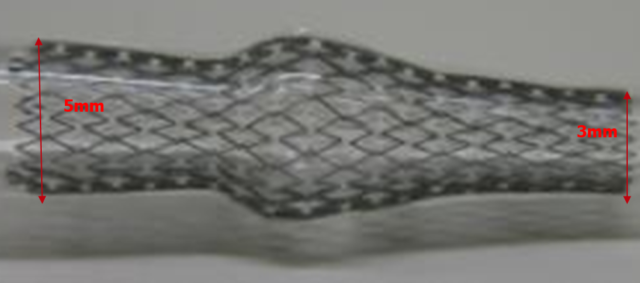 1
XPOSITION S IS ABLE TO REMOVE BOTH THE COMPLICATIONS OF DISTAL OVERSIZING AND PROXIMAL UNDERSIZING
With a single stent able to adapt to a range of vessel diameters, Xposition S is able to avoid the risks of distal oversizing and proximal undersizing that may be present with a balloon expandable stent.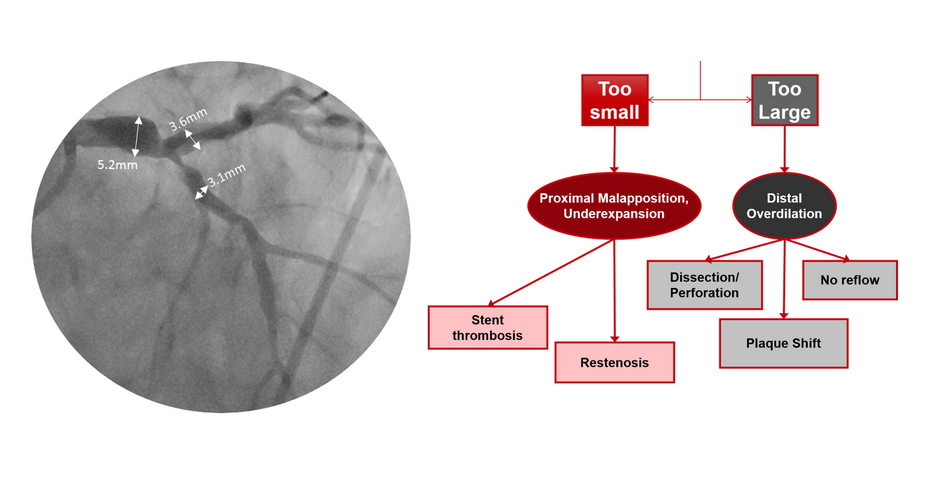 1
…AND THOSE PROCEDURAL RISKS INHERENT IN TRYING TO OPTIMISE A CONVENTIONAL DES TO VARYING DIAMETERS OR THROMBUS PRESENCE
Self-Apposing stents require no stent optimisation to adapt to varying vessel diameters, post dilation is strongly recommended to ensure complete stent and lesion expansion.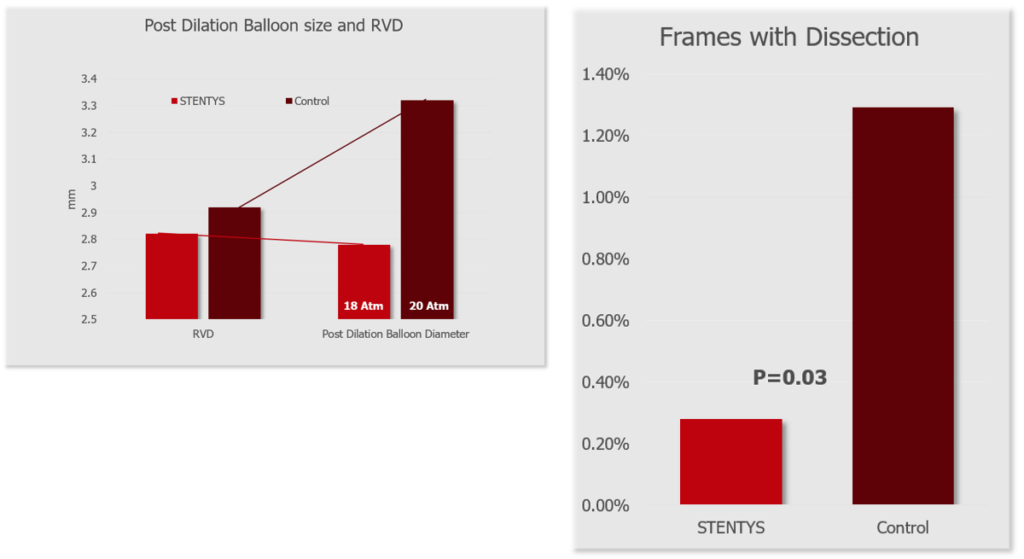 1
Self-Apposing® Stents demonstrate complete and continuous apposition despite changes in vessel diameter over time
The Self-Apposing nature of Xposition S allows it to adapt to changes in vessel diameter over time (such as those caused by resolution of spasm or thrombus dissolution) unlike conventional balloon expandable stents which are unable to adapt after implantation.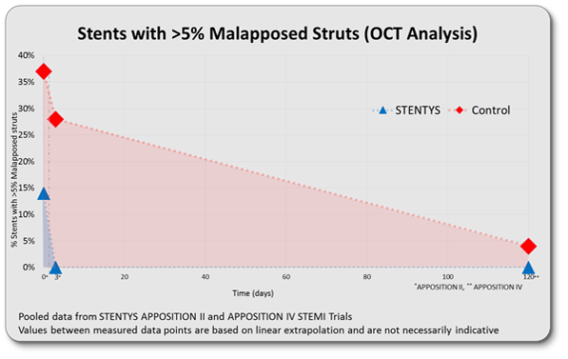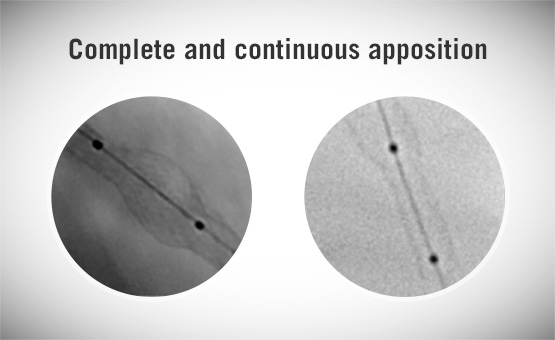 * Van Geuns, Apposition IV final Results, Oral presentation at PCR 2014 ** van Geuns et al. Self-Expanding Versus Balloon-Expandable Stents in AMI, JACC : I, Vol 5, 1 2 , 2012 Dec:1209-19.
1
With Excellent Angiographic and Clinical results
Over 2,500 patients in STENTYS clinical trials with STENTYS STENT platform including bare-metal, paclitaxel-eluting and Sirolimus-eluting stents with 2 different delivery systems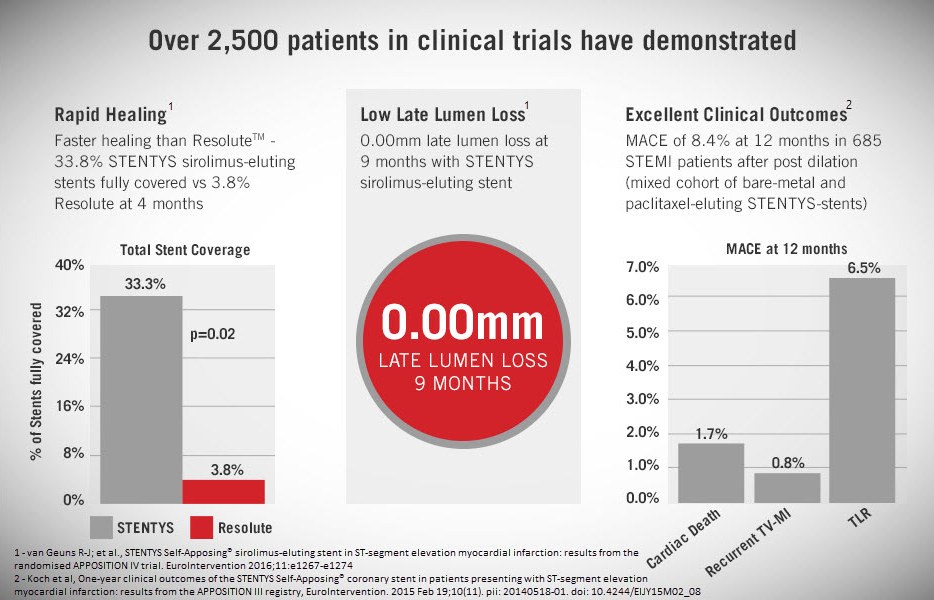 1
Ordering Information
compatibility: 0.014'' (0.35mm). Guiding catheter compatibility: 6F (2.0mm). Useable catheter length 139cm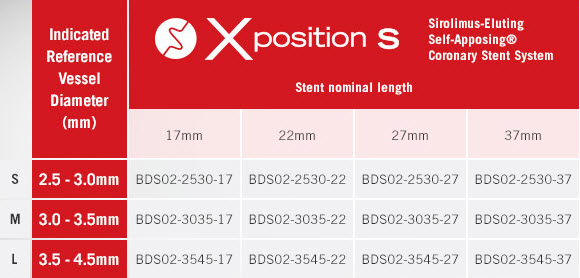 ENQUIRE
BACK
Resources
Related products