NEWS AND EVENTS
More than 1,000 trees planted in 2020 on behalf of APR Medtech
We are pleased to announce we have funded the planting of over 1,000 trees in 2020.  The trees have been planted in the UK, Malawi, Kenya and Australia.
As well as removing carbon dioxide from the environment the trees in Australia will also help provide a much-needed habitat for koalas.
We had lemon trees planted in Malawi.  Some of the lemon trees were planted out to produce lemons and others are being used as grafting stock.  To protect orange and tangerine trees from being eaten by termites they are grafted on to lemon trees; the termites do not like the strong citrus flavour, so they do not eat them!
The accompanying photograph has been taken from the trees planted in Derbyshire, UK.
Thank you to Oblong Trees for their help in having our trees planted inside 12 months, especially in light of the challenging circumstances surrounding the coronavirus pandemic.
BACK TO NEWS
Other news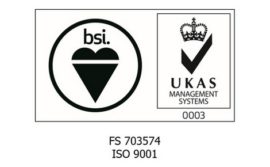 APR Medtech: an ISO 9001: 2015 certified company
Read more