Products
Haemorrhage Occluder Pin (HOP)
A simple solution to a very severe problem:  The Haemorrhage Occluder Pin (HOP) is indicated for the control of localised severe haemorrhage of the presacral area during pelvic surgery.
'Presacral bleeding during pelvic surgery can be a very severe problem. When it cannot be controlled by conventional methods, it can result in massive haemorrhage and even death.'1
Serrated titanium
A biocompatible material commonly used for internal implants. The serrated shaft of the pin offers a secure placement into the sacrum
Choice of sizes
Available in 10mm & 14mm to tackle bleeds of varying size and location
Malleable applicator for efficient placement
The HOP comes preloaded in an easy to use applicator. The long shaft of the applicator is malleable and provides optimal visibility for placement
Clinical references
Imaging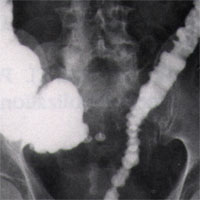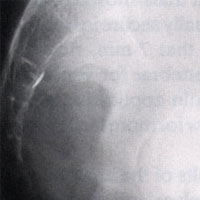 Frontal and lateral x-ray of a 70-year-old patient in whom two pins were used to stop presacral haemorrhage, taken three months after the procedure.²
Media
To view a demonstration of a practical application of the HOP click the video below.  You will be redirected to the Surgin website.  Scroll down to locate the video.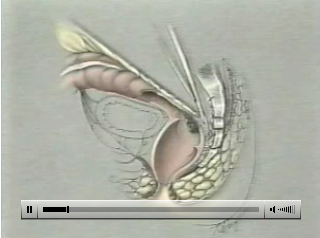 Also available: The Salgado™ Driver
Available in 2 sizes and is reusable
Curved section rotates around the pubic symphysis
Minimal force required to quickly drive the HOP into the sacrum
Additional product information and resources are available at hemoccluderpin.com
1. Wang Q., Shi W., Zhou W., He Z., "New Concepts in Severe Presacral Haemorrhage During Proctectomy," Arch Surg., 1985:1120:1013-1020.
2. Stolfi VM, Milsom JW et al. "Newly designed Occluder Pin for Presacral Hemorrhage" Dis Colon Rectum, Feb 1992.
ENQUIRE
BACK
Resources
Related products